Thoughtcrime Experiments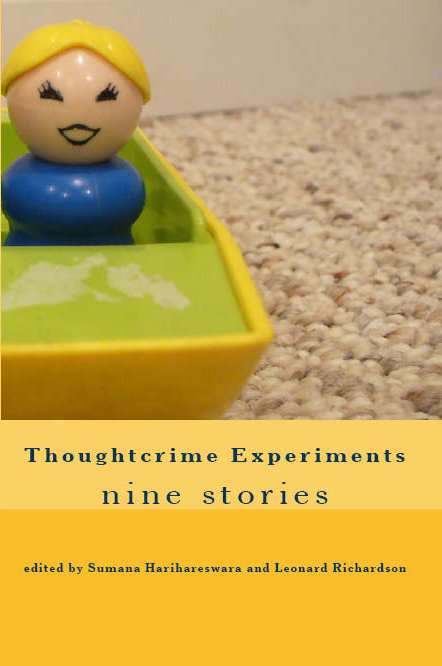 Table of Contents
(If you don't have a lot of time, try a random story.)
Thoughtcrime Experiments is a free 2009 anthology of fantasy and science fiction stories and art, published under a Creative Commons license.
Get it
The anthology is available online as HTML (above), as a downloadable PDF, or as a print-on-demand physical book for $5.09. It's also available in mobile editions:
Source material
Here's a zip file containing high-resolution versions of all the art used in the anthology. Here's the original OpenOffice Write file used to generate the PDF and the print-on-demand book. Here's a zip file containing this website.
If you do something cool with this raw material, let us know at thoughtcrime.experiments@gmail.com. Keep circulating the tapes!